KEYNOTE SPEAKERS
Mag. Andreas Böcskör BSc MSc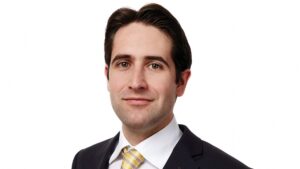 Photo credits: Andreas Böcskör
Mag. Andreas Böcskör BSc MSc, attorney-at-law (em) is Group General Counsel and ESG Strategy Lead of Schoeller-Bleckmann Oilfield Equipment AG, Founder and CEO of Advoodle GmbH and ESG Chain, as well as co-author of "Handbuch Digitalisierung" (Linde, 2021) and lecturer on the topics of corporate and capital markets laws, sustainable supply chains and smart contracts.
You can find additional information as well as contact details here.
Sarah Stryeck PhD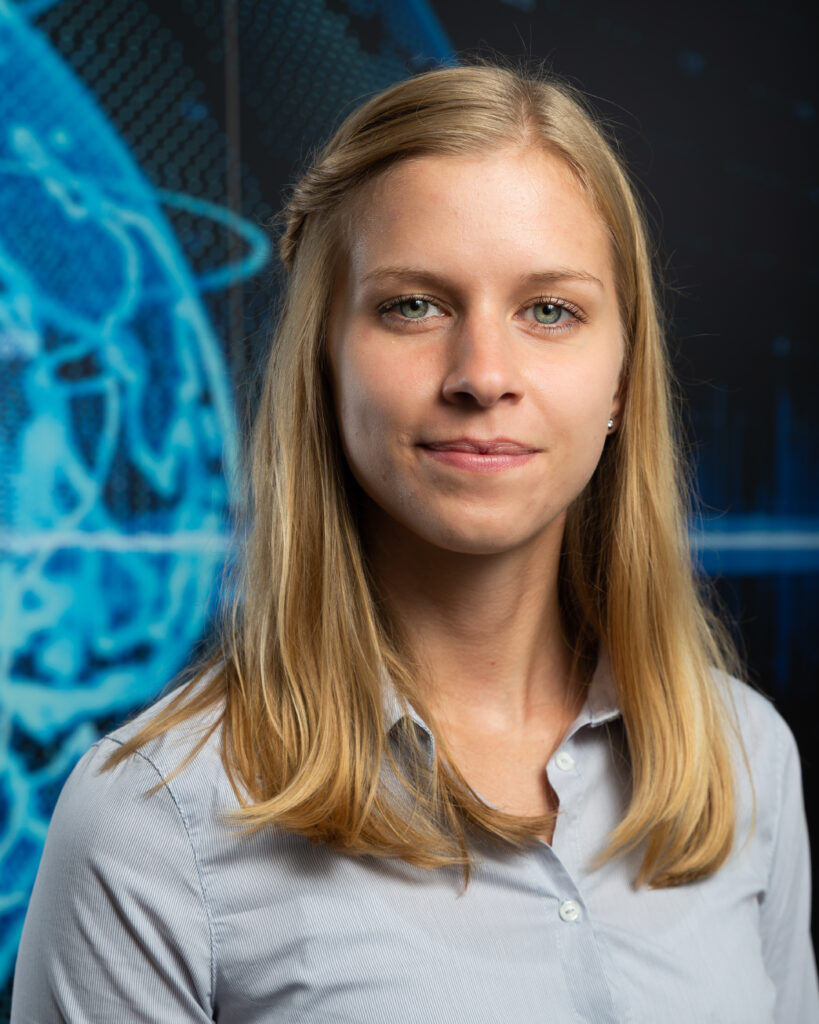 Photo credits: Thomas Klebel
Sarah did her PhD in Integrative Structural Biology and Metabolism at the Medical University of Graz. After that, she worked as a postdoctoral researcher at the Institute of Interactive Systems and Data Science (Graz University of Technology) and as a business developer at Know-Center with a focus on data platforms, data governance, and trustworthy AI. Since 2021, Sarah is employed as Data Steward Expert at Data Intelligence Initiative with a focus on Data for Sustainability, and since 2022, Sarah is also working as Head of Digitalization & Data Governance at Research Center Pharmaceutical Engineering (RCPE).
You can find additional information as well as contact details here.
DI DDr Martin Spörk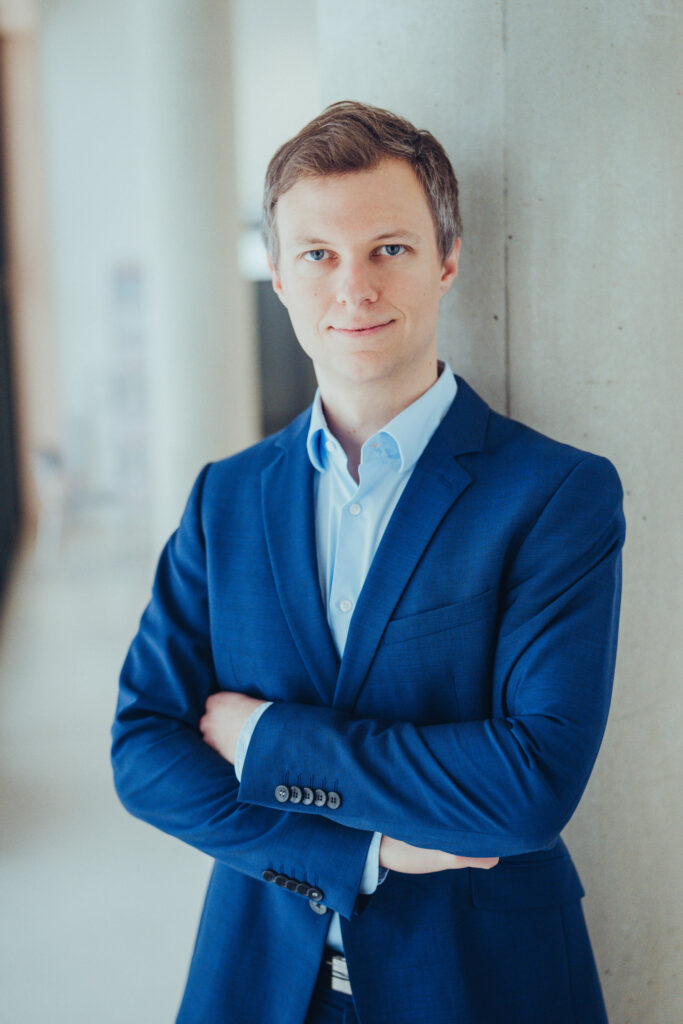 Photo credits: Lex Karelly
Martin Spoerk is the scientific area leader of the area "Process and Manufacturing Science" at Research Center Pharmaceutical Engineering GmbH. He studied polymer engineering and science and received his PhD from Ghent University, Belgium, and Montanuniversität Leoben, Austria, in the field of material optimizations for extrusion-based additive manufacturing. His current interest is in pharmaceutical material science and advanced pharmaceutical process engineering, with a special focus on hot-melt extrusion and personalized manufacturing.
You can find additional information as well as contact details here.
SPONSOR

A big "thank you" to this year's sponsor, ecoplus Digital GmbH and "Haus der Digitalisierung", as well as to our contact point Peter Brandstetter.
DETAILED PROGRAM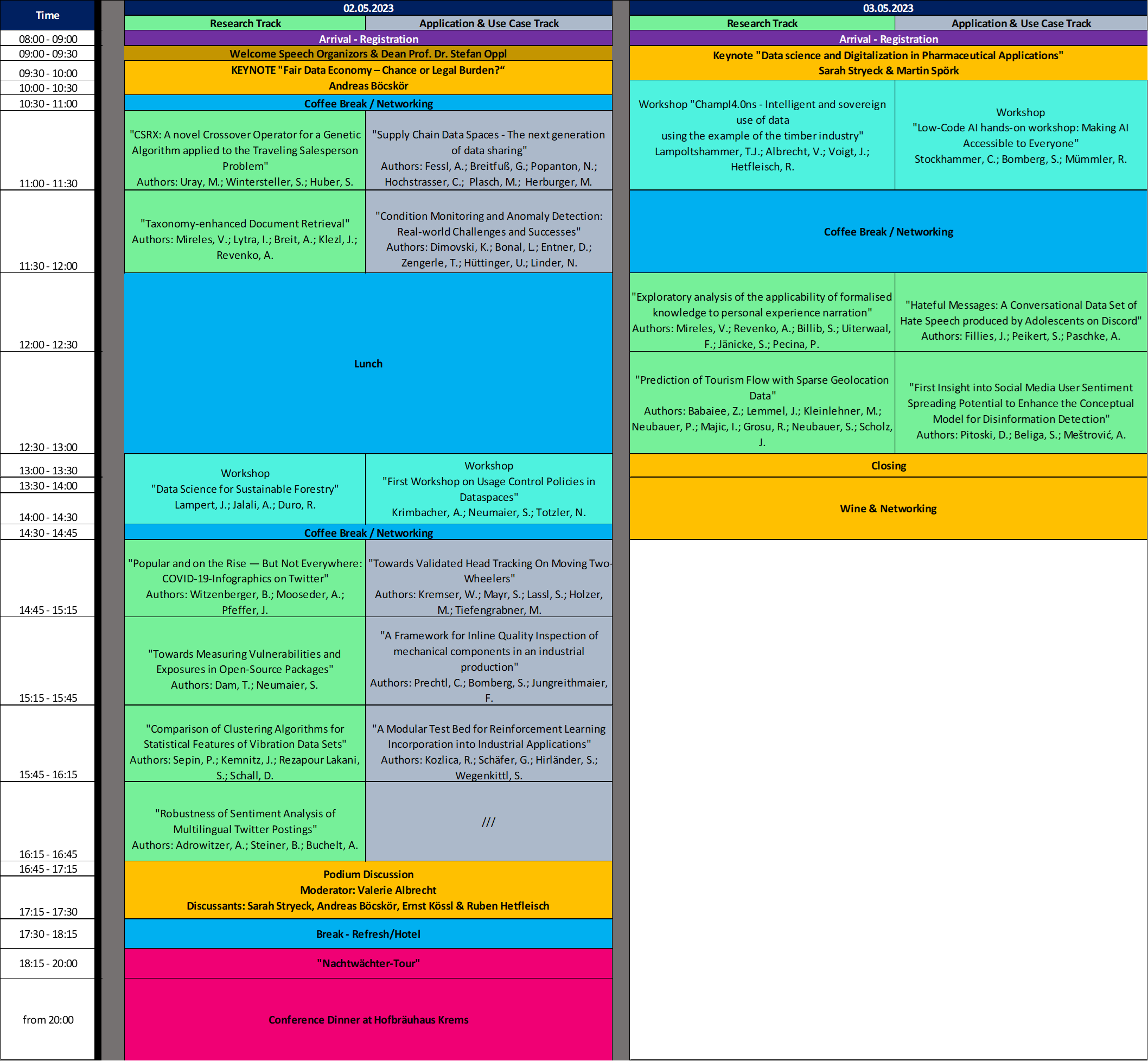 Available presentations of accepted papers
Mireles, V.; Revenko, A.; Lytra, I.; Breit, A.; Klezl, J. Taxonomy-enhanced Document Retrieval with Dense Representations.
Pitoski, D.; Beliga, S.; Meštrović, A. First Insight into Social Media User Sentiment Spreading Potential to Enhance the Conceptual Model for Disinformation Detection.
Dimovski, K.; Bonal, L.; Entner, D.; Zengerle, T.; Hüttinger, U.; Linder, N. Condition Monitoring and Anomaly Detection – Real-world Challenges and Successes.
Sepin, P.; Kemnitz, J.; Lakani, S.; SChall, D. Comparison of Clustering Algorithms for Statistical Features of Vibration Data Sets.
Mireles, V.; Billib, S.; Revenko, A.; Jänicke, S.; Uiterwaal, F.; Pecina, Pavel. Exploratory Analysis of the Applicability of Formalised Knowledge to Personal Experience Narration.
WORKSHOP DETAILS
Data Science for Sustainable Forestry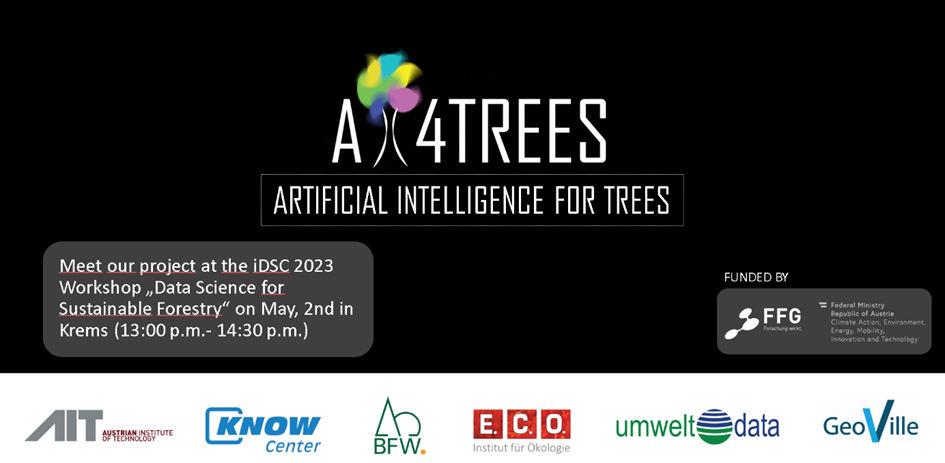 This workshop will bring together practitioners and researchers from the fields of data science and forestry in order to explore in which ways data science and machine learning can support to make forest management more sustainable under a changing climate. The participants will learn from each other about recent developments and challenges, both, in data science and forestry, and will identify the most promising tasks to address. Organized by the AI4Trees project, the workshop takes place on May, 2nd between 13:00 p.m. and 14:30 p.m. and consists of an expert talk by Prof. Andreas Holzinger (BOKU) to give an overview of the field, followed by a panel discussion to discuss with the audience how the most promising tasks can be addressed.
Expert Talk: Human-Centered AI to foster Trustworthy AI in Forestry Engineering
Prof. Andreas Holzinger, Human-Centered AI Lab,
University of Natural Resources and Life Sciences Vienna, Austria

We are again in an AI spring, perhaps even already in an AI summer, thanks to the successes of statistical probabilistic machine learning. However, if we look at the world of robotics or cyber-physical systems as an example, we will find that often seemingly simple problems are not solvable or only insufficiently solvable. This is directly related to robustness, because perturbations in the input data can have dramatic effects on the output and lead to completely different results. This is relevant in all critical domains where we work with real data from our environment, i.e. where we do not have i.i.d. laboratory data. Therefore, the use of AI in real domains that impact human life (agriculture, climate, forestry, health, etc.) has led to an increased demand for trustworthy AI. In sensitive domains where traceability, transparency, and interpretability are required, explainable AI (XAI) is now even essential due to regulatory requirements. One approach to making AI more robust is to combine statistical learning with knowledge representations. And this is where interactive machine learning can help. For certain tasks, it can be beneficial to include a human in the loop. A human expert can sometimes – not always, of course – bring experience and conceptual understanding to the AI pipeline. Such approaches are not only a solution from a legal perspective, but in many application areas the question of "why" is often more important than a pure classification result. Consequently, both explainability and robustness can promote reliability and trust and ensure that humans remain in control, thus complementing – rather than replacing – human intelligence with artificial intelligence. This talk highlights how this approach can be applied to forestry applications.
First Workshop on Usage Control Policies in Dataspaces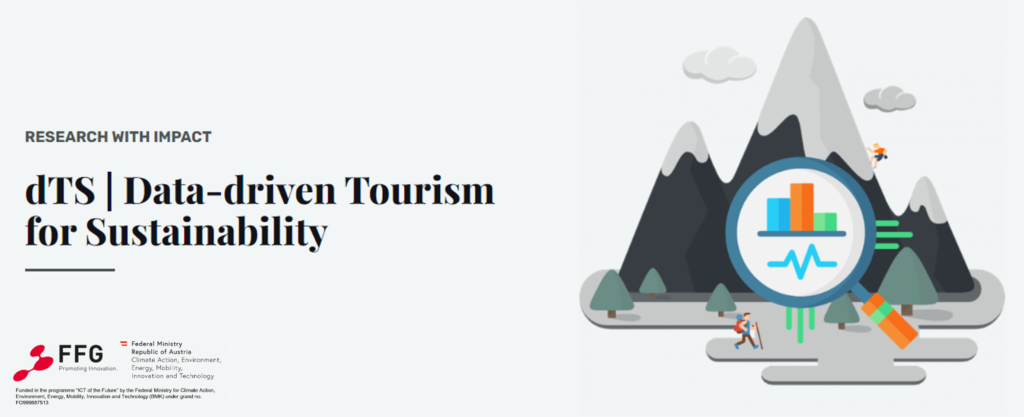 Dataspaces are a concept that is gaining attention from industry and research communities worldwide. It serves as an abstraction for data management in situations where multiple stakeholders are involved and exchange data with each other. The idea is that the easy exchange of data between stakeholders generates value, particularly when combined with data analytics. The technical implementations of dataspaces, known as "connectors", support the definition of usage control policies and the verifiable enforcement of such policies.
In this workshop, we discuss these aspects of usage control in dataspaces: different connector implementations potentially allow the definition of policies in usage control languages. We will give an overview of existing connector implementations and their use of policy languages. In the second part of the workshop, we provide a live demonstration/hands-on session of the policy modeling functionalities of the nexyo DataHub, based on a use case from the "Data-driven Tourism for Sustainability" (dTS) project.
Hands-On Workshop: Low-Code AI: Making AI Accessible to Everyone

Learn how you can apply AI in your field without extensive knowledge in programming. This hands-on session includes a quick recap on the fundamentals of AI and three exercises where you will learn how to classify human activities using MATLAB® interactive tools and apps:
Accessing and preprocessing data acquired from a mobile device
Applying clustering to the unlabelled data using the Cluster Data Live Editor Task
Classifying the labeled data using two apps: Classification Learner app and the Deep Network Designer app
At the end of the workshop, you will be able to design and train different machine learning and deep learning models without extensive programming knowledge. You will also learn how to automatically generate code from the interactive workflow. This will not only help you to reuse the models without manually going through all the steps but also to learn programming or advance your coding skills.
To participate in this workshop, you will need a MathWorks® account (create MathWorks account).
Data
Reyes-Ortiz, Jorge, Anguita, Davide, Ghio, Alessandro, Oneto, Luca & Parra, Xavier. (2012). Human Activity Recognition Using Smartphones. UCI Machine Learning Repository. https://archive-beta.ics.uci.edu/ml/datasets/human+activity+recognition+using+smartphones
This dataset is licensed under a Creative Commons Attribution 4.0 International (CC BY 4.0) license.
Relevant products
Copyright 2022, The MathWorks, Inc.
ChampI4.0ns – Intelligent and sovereign use of data using the example of the timber industry

The timber industry is, in many respects, an ideal application example for intelligent and sovereign data use. In the course of the change towards a sustainable economic system, the raw material wood and its efficient use of profit were increasing in importance. The use of data offers countless opportunities – e.g., for the seamless tracking of materials and products, in the best possible utilization of machinery and equipment, or in sustainable scrap reduction and transports. Companies in the wood industry differentiate considerably with regard to the degree of digitization and size, which represents a challenge but creates, on the other side also a valuable basis for the transfer of approaches in other sectors.
champI4.0ns – an Open Ecosystem
The champI4.0ns consortium attaches particular importance to using preliminary work from activities such as Data Market Austria in Austria or ReCoNet in Germany to consider interfaces to current initiatives such as International DataSpaces, Gaia-X or the Big Data Value Association (BDVA), and to help shape future data service ecosystems such as the Green Data Hub to play a central role. The consortium invites interested actors to become part of the champI4.0ns-Community. Only the exchange between diverse actors lets us create an ecosystem for intelligent and sovereign data use, which offers added value for all.
Goal of the workshop
The workshop is targeted to introduce the overall goals and progress of the champI4.0ns project and to interactively discuss and work on identified challenges that arise from the introduction of data-driven technologies and AI toward the timber industry and connected sectors. Core topics to be worked on will include drivers and barriers around education and training needs, business model development, as well as cutting-edge technologies and approaches, such as the digital product passport.